About Elora.Quality tools from Germany.
We sell a range of imperial based sockets and spanners by Elora in BA,AF and BSF/British standard whitworth sizes.All Elora tools are fully DIN certified and suitable for commercial or professional use.The illustration is of the Elora 205 series combination spanner set in BSW sizes 3/16 to 1/2 inch whitworth.
Elora tools was established in 1924 by Erich Rauch in Remscheid which is still their headquarters.Elora is still family owned and from its early beginnings making mainly plumbers tools and spanners now has a large range of high quality handtools.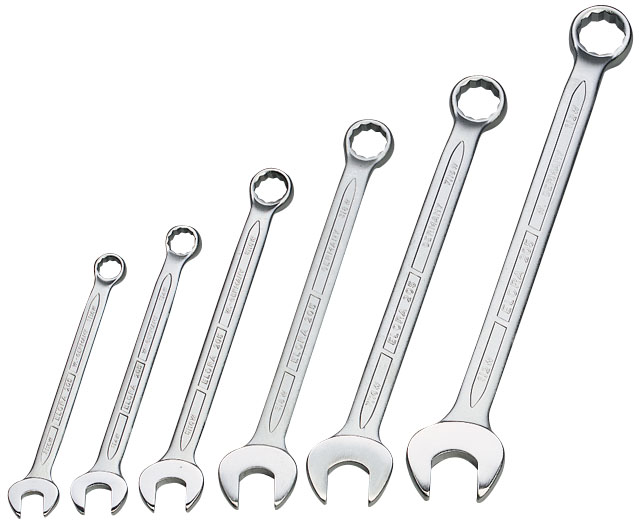 Click here to return to whitworth tools or use browsers back button. Our Imperial AF tool range of sockets and wrenches are here.
Baconsdozen Imperial Tools
13 Waveney Road Lowestoft Suffolk NR321BT
Tel 01502564120.
This Web Page Created with PageBreeze Free HTML Editor