About Abingdon King Dick.
Founded in England during 1856 as Abingdon Engineering the company originally made products for the motorcycle industry.Eventually concentrating solely on spanners,sockets and other hand tools it adopted the name "King Dick" from the company owners prize winning bull dog.
King Dick sockets are still made in the same English factory to very high standards of accuracy and strength and have a long held reputation for quality .We stock a large range of high quality Whitworth / BSF, BA and Imperial AF sockets and spanners by King Dick,sockets in impact.long and standard form or spanners in open end,ring or combination. As Baconsdozen I hold stocks of older tools that dont feature in any current catalogues or price lists and sell spanner or socket sets or individual tools by King Dick and other quality makers. Even if you have been told the spanner or socket you need is obsolete or unobtainable contact us.What better for your classic British car or bike than genuine British made tools?.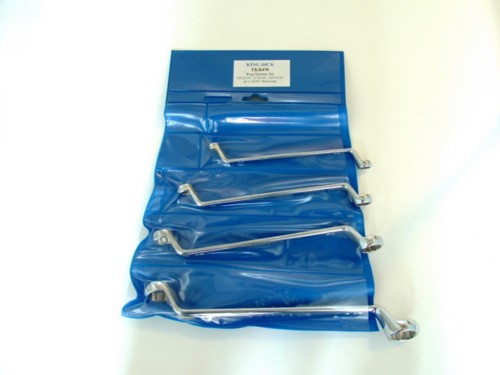 The above whitworth deep cranked ring spanner set is typical of the King Dick brand. Accurately made with a highly polished chrome finish on top of chrome vanadium steel these spanners will last a lifetime. If you enjoy the feel of high quality English made tools and are looking for precision made tools made in a British factory with decades of experience behind it please enquire about this brand.To see our range of Imperial AF range of sockets and spanners click here. the BSW/BSF and BA handtools are here.
Tel 01472 353993
Click here to go back to whitworth tools or use your 'Back' button.
This Web Page Created with PageBreeze Free HTML Editor