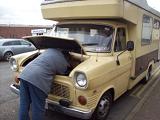 Baconsdozen Imperial Tools
Mail order Imperial based tools for restoration and repair of classic cars bikes and machinery.
We also sell souwesters and gloves.
Tel (044) 01502 584575 or 01493 600718
if no reply 07974435627
E-mail us..sales 'at' baconsdozen.co.uk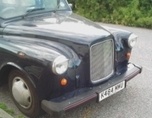 Links to more sections.
Whitworth,BSF and BA sockets,spanners.
Imperial (A.F) sockets and spanners.
Hub,ball joint,injector sockets etc.
Imperial to metric conversion charts.
Engine oil,greases etc for classic cars.
Help pages
Foul weather gear..
Oilskins, waterproof clothing.
Personal pages
Mk1 Ford transit camper restoration.
Ex London black cab as a runabout.
A home built mercedes 307D camper.
Free parking guide for Lowestoft

World wide mail order of tools for older vehicles and machinery.
We stock British Standard Whitworth (BSW) ,B.S.F ,B.A and Imperial A.F. tools for classic cars,bikes and other machines.
We don't sell the 'one size fits all' sockets or spanners,but proper Imperial sized ones,designed to fit imperial sized nuts and bolts, we sell tools for professional workshop use (some still made in England) and some more suited for serious DIY use.
Our spanner size conversion charts compare whitworth,AF,BA and metric bolt head and nut sizes,or compare the different imperial and metric standards (UNF,UNC,BSW,BSF,BA metric etc). Why damage fastenings on your classic with 'nearly' fitting tools when the correct imperial tools are available and affordable from us?
| | | | |
| --- | --- | --- | --- |
| BA spanners | Deep Whitworth and Injector sockets | Vacuum gauges | Gunson Colortune kit |
Hand tools for professional or DIY use,quality assured.
Open end,combination,ring spanners and wrenches available in all imperial sizes plus,impact or standard six and twelve point sockets,available in sets or as individual items,some genuinely made in England,superb quality with a lifetimes warranty. We sell BSW ,BSF taps and dies,gauges,colortune kits and adaptors, specialised hub nut sockets etc.
Rubber or PVC gloves and sou-westers.
We still sell waterproof,shoulder length or gauntlet gloves,souwester hats and clothing that we used to supply to the commercial fishing industry.These are also suitable for fishermen,farm or foresty workers,fish farmers or anyone working outside in foul weather.
Ordering and payment.
We still prefer to do things in a more personal, old fashioned way,so you can phone us on 01502584575 to order with a credit card to hand.Other options here.There are some paypal buttons on the site,mainly on standard stock items inc post to UK,we also accept cheques in sterling or can send a google checkout invoice.
| | | | |
| --- | --- | --- | --- |
| BA socket set. | Welding clamp set. | Thread gauge | Whitworth (BSW) Spanner set. |
CENTER>
Second hand tools.
We stock some second user surplus and old stock spanners,wrenches and sockets, servicing and tuning equipment suitable for classic or modern vehicles We buy stocks of similar surplus or used good quality,branded equipment,unwanted older car spares etc please contact us with details.